We Imagine Differently
At Imagine Orthodontic Studio, we want every person to feel empowered, excited, and welcome in our offices. We go out of our way to get to know you, because, at Imagine, you are not just a patient, you are part of our family. We provide the orthodontic treatments you need and work with your lifestyle and financial needs to create options so you can have the smile of your dreams.
Value — Our prices are the most affordable, with payment plans that are flexible for what you need. No credit checks, no interest, and payments as low as $99/month. We also accept most insurances, including Medicaid!
Customization — You can get the exact smile you want, in many different exclusive colors, and can "top it off" with tooth jewels or professional teeth whitening as well. We can serve all your needs and get you that perfect smile!
Quality — Our orthodontists are board-certified and Diamond Plus Invisalign Providers, so rest assured that you are getting cared for by the best team. We guarantee you will be happy with your smile, and provide retainer assurance so your smile stays perfect!
Modern & Trendy — We are not your grandpa's orthodontist, we are trendy, cool, fun, and create a non-intimidating environment for orthodontic treatment.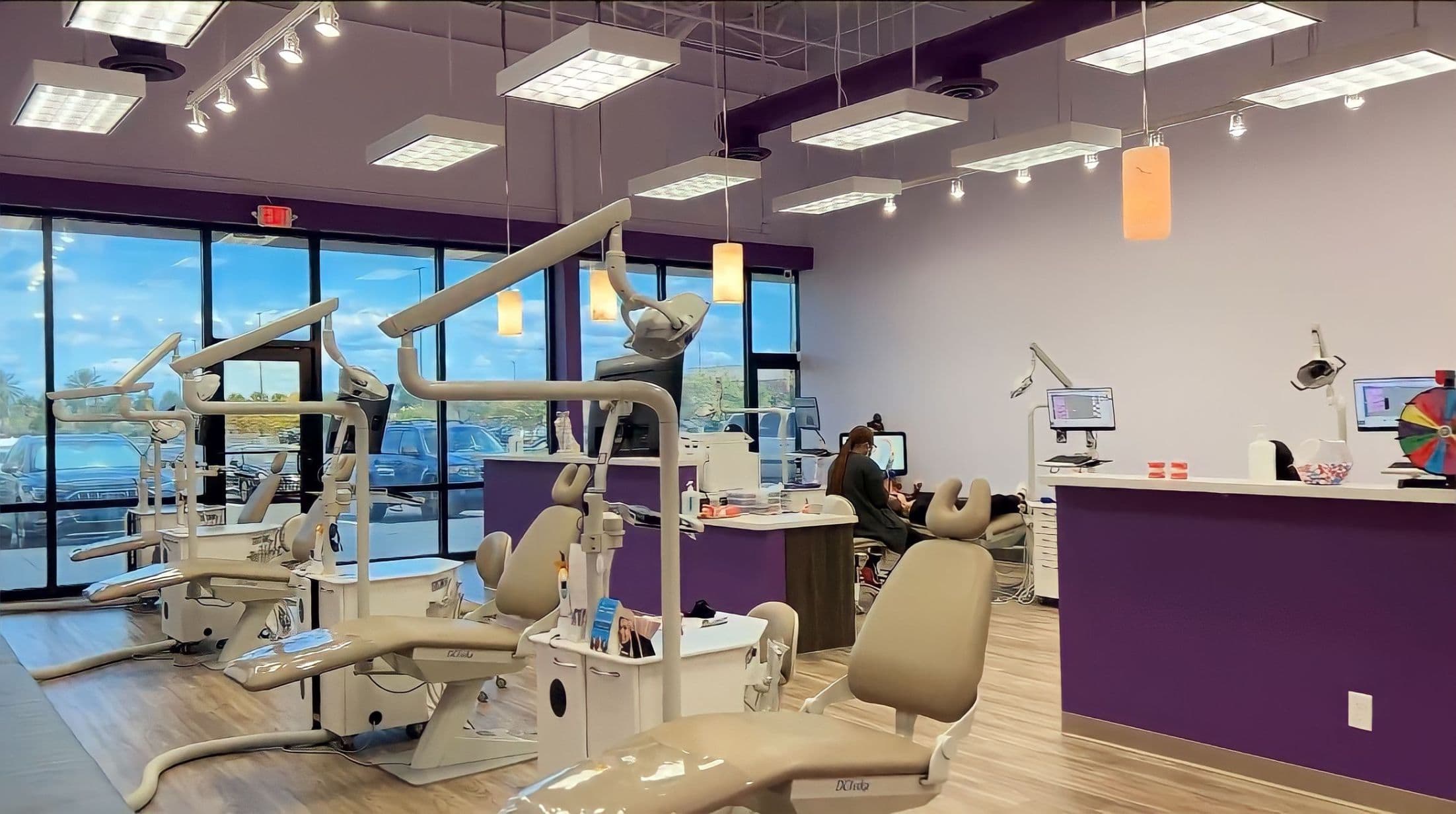 Board Certified Orthodontists
All our Imagine Orthodontists are fully Board Certified by the American Board of Orthodontists (ABO), and are experts in teeth straightening and alignment to ensure that you are getting the best possible smile!
Only Board Certified Orthodontists have results that have been determined to be of the highest quality by the ABO, and they have extensive training using the latest technology and techniques for the best outcomes.
Diamond Plus Invisalign Providers
We are Diamond Plus Invisalign providers, which means we have earned the highest and most exclusive status for Invisalign. This means we are among the top 1% of Invisalign providers in North America, with the most experienced Orthodontists and the best pricing options available.
Request a free Invisalign consultation and learn more about getting Invisalign from the area's most experienced provider for the best Invisalign outcomes.
The Best Prices & Payment Options
At Imagine, we pride ourselves on making Orthodontic care accessible to all! That's why we are committed to providing the best prices in town and the most flexible payment options available.
We are one of the only Orthodontists to provide up-front, transparent pricing for our services. Our braces start at just $2,998, and Invisalign starts at just $3,998. We are also one of the only orthodontists to provide payment options starting as low as $99/month!
We create the ability to pay for your care reasonably and affordably, and we offer a variety of payment options: accepting almost all dental insurances, Florida State Medicaid, CareCredit, Flex Spending Accounts (FSA) and Health Savings Accounts (HSA), our Imagine Prepay Program, and the ability to pay for your treatment upfront in full for an additional discount.
We will work with you to determine the best payment structure to fit your needs, and work with you to make sure you are able to afford your perfect smile!
We Accept Medicaid
We are one of the few orthodontists that accept all 3 Medicaid plans (Liberty, Dentaquest, and MCNA), as well as a variety of other insurance providers.
During your free consultation, we will take x-rays and an orthodontist will review your child's teeth, then we will submit your paperwork to Medicaid for approval. Upon approval, your child's braces treatment could be completely free!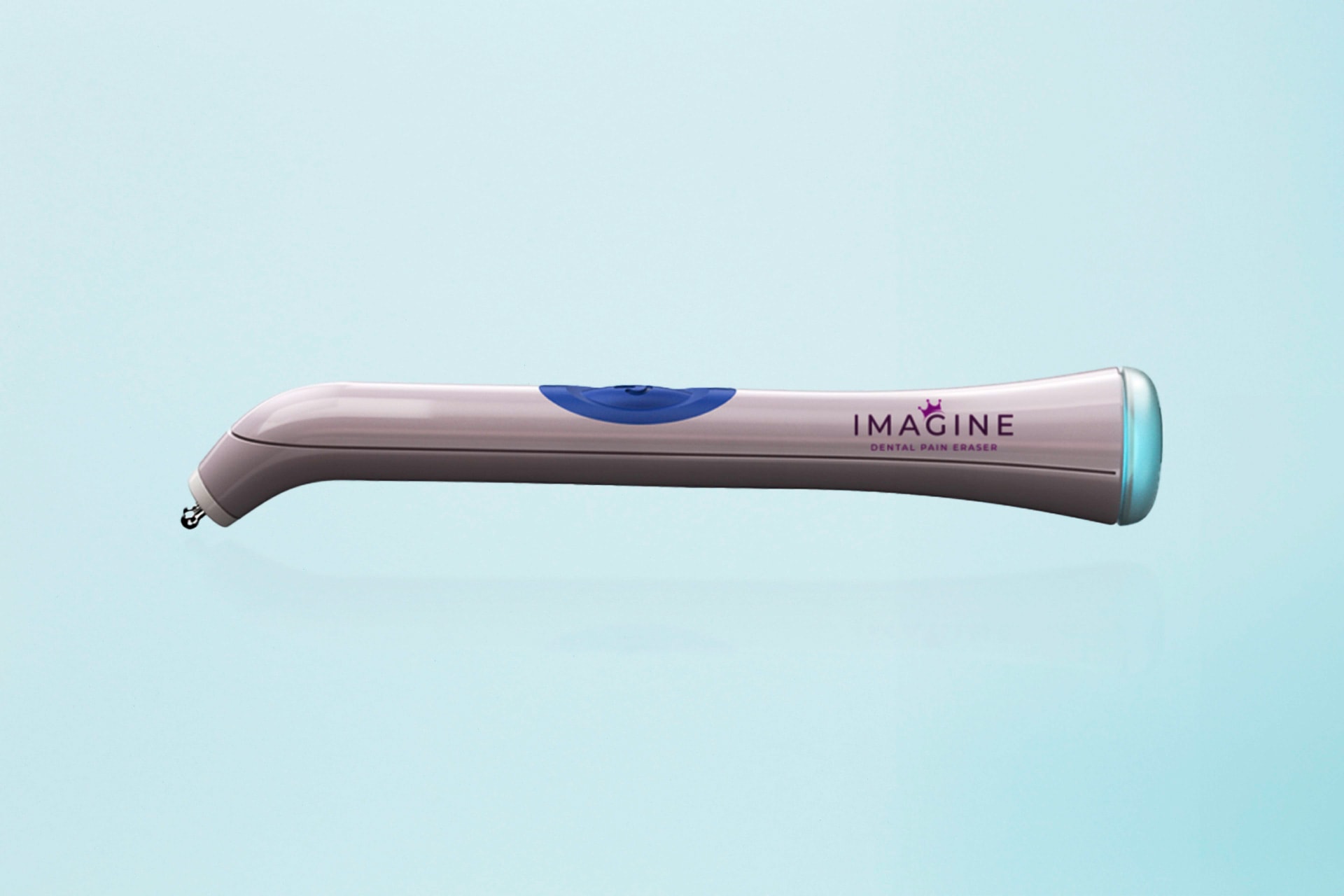 Exclusive Imagine Dental Pain Eraser™
Our exclusive Imagine Dental Pain Eraser gently relieves wire-tightening pain using Advanced Pulsewave Technology™ to block pain signals. The Pain Eraser provides instant relief without any side effects for 24-48 hours, allowing you to eat your favorite foods immediately after getting your braces tightened.
We include the Imagine Synapse Pain Eraser with all of our braces treatments, so you have immediate access to pain relief on the go. Even if you are not a braces patient with us, you can purchase this must-have exclusive accessory directly only from us.
Exclusive Colors To Customize Your Braces!
At Imagine, you can choose from a variety of bracket colors for your braces to customize your look so it matches your lifestyle and aesthetic.
We have options in rainbow, gold, rose gold, blue, black, and more, so your braces can be your favorite accessory!
Style up with Tooth Jewels / Tooth Gems
Add some extra flare with tooth jewels and tooth gems to express your unique style! We have several options, styles, and logos to choose from, giving you the ability to outfit your teeth with something special so you stand out from the crowd.
You don't need to get braces or Invisalign to get tooth jewels and tooth gems, as we offer this service as a separate walk-in option. Request a free consultation and check out our catalog of tooth jewels and tooth gems.