Largo Orthodontics
Your dream smile isn't out of reach at the Imagine Orthodontic Studio in Largo. In our vibrant office, we treat our patients like family and extend a warm welcome to everyone who walks through our doors. Witnessing the joy on our patients' faces, especially when we remove their braces, brings us great delight. We celebrate these moments with crowns and confetti!
To us, your smile is already exceptional, and we want you to feel the same way. That's why we provide unparalleled orthodontic care, ensuring that your smile is worth celebrating.
At our orthodontic studio in Largo, FL, patients of all ages are welcome. We are dedicated to supporting you throughout your journey to achieve a radiant and confident smile.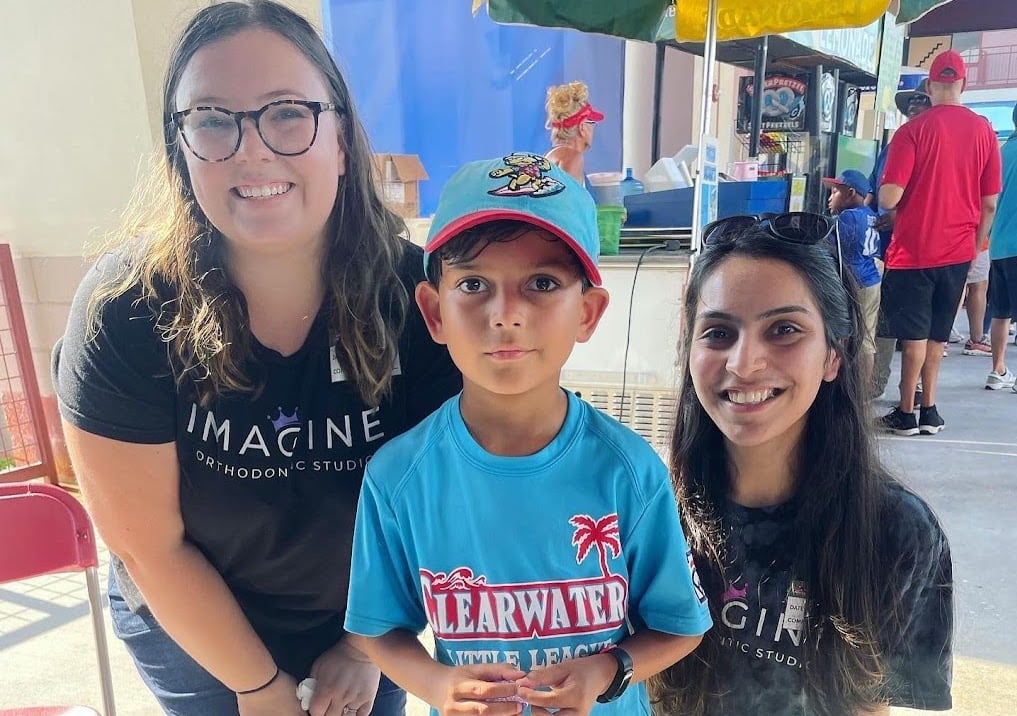 Top-Rated Largo Orthodontics Office
Our orthodontic studio in Largo offers a friendly and inviting atmosphere to patients of all ages. From the moment you step through our doors, you'll be greeted with a smile and receive our team's full attention.
We believe orthodontic treatment in Largo should be accessible to all. That's why we offer a variety of payment plans starting at $99/month and accept Medicaid, as well as other major insurance providers.
Drs. Morris, Chacon, and Christman always look forward to meeting new patients and helping them attain their dream smiles. They encourage anyone in need of their services to reach out. No case is too complex or insignificant for us. Whether you need minor teeth straightening or have a complicated misalignment, we are here to assist.
Orthodontic Services We Offer
We are experts in bite alignment, offering exceptional orthodontic care, including braces and Invisalign treatments, in Largo, FL.
Each patient receives a personalized care plan, whether they are undergoing braces for the first time, exploring treatment options, or transitioning from another orthodontist. In addition to braces and Invisalign, we also provide retainers to ensure lasting and remarkable results.
Looking to add some sparkle to your smile? Look no further. We also offer tooth gems, or dental jewelry, for those who want to enhance their smile.
Our services are tailored to each individual, ensuring that they receive the utmost care and attention from our dedicated smile team.
At our orthodontic studio in Largo, you can expect a welcoming and friendly environment combined with personalized care. We are here for your smile, health, and happiness.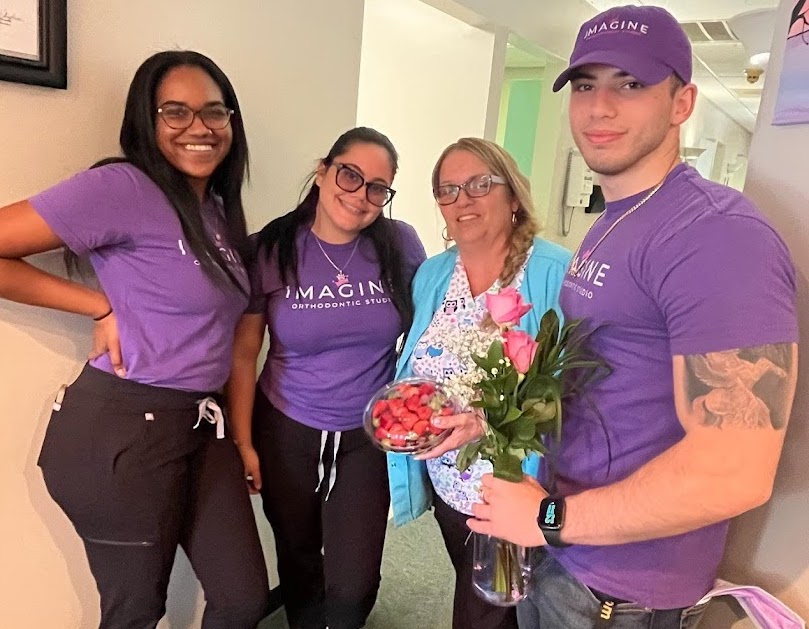 Invisalign Provider In Largo, FL
We are an Invisalign Diamond Plus provider. This is the highest level of excellence in Invisalign care that an orthodontist can achieve. Every six months, we treat 200 cases, and the results are breathtaking smiles that last a lifetime.
For individuals who opt not to wear traditional metal and brackets or those who prefer less noticeable treatment, Invisalign is a superb choice. Invisalign is also an exceptional braces alternative for those with mild misalignments who do not require full or partial braces treatment.
If you have any inquiries about Invisalign, we are widely recognized as trusted experts in Largo, FL. Feel free to reach out to us at any time to schedule a complimentary consultation!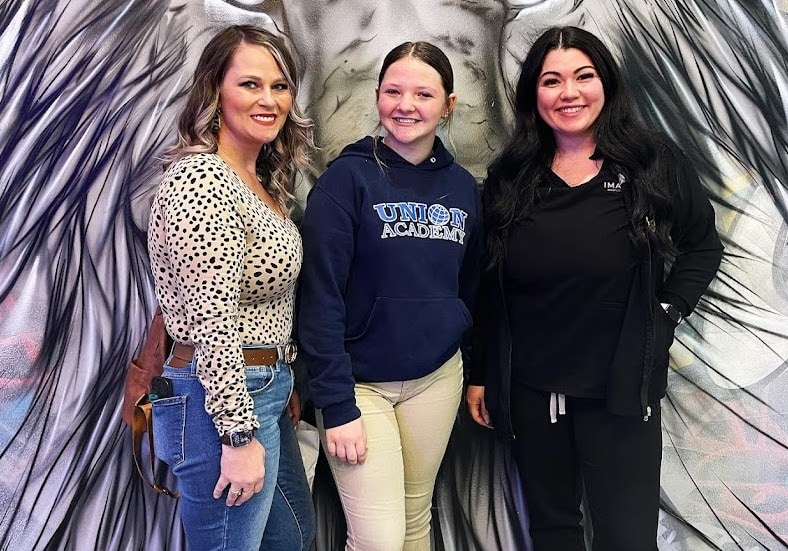 Braces In Largo, FL
When it comes to braces in Largo, FL, Imagine Orthodontic Studio stands unrivaled. Through state-of-the-art technology and personalized care, we ensure that every patient achieves the finest results.
We view our patients as part of our extended family. This means that each person is treated as a unique individual, and when the time comes to remove their braces, we celebrate! Get ready for a grand moment with a crown, confetti, and an unforgettable photo opportunity!
We take immense pride in restoring our patients' dental health and confidence by correcting any orthodontic issues they may have. For our youngest patients, we place significant emphasis on ensuring the proper development of their teeth and jaw for a lifetime of joyful, healthy smiles.
Through personalized attention, we assist our patients in achieving and preserving their healthiest, most radiant smiles for the rest of their lives. Our braces treatments are meticulously crafted using advanced 3D modeling technology, which guarantees a perfect fit, fewer adjustments, and the most remarkable outcomes imaginable.
Types of Braces We Provide
In Largo, we offer a wide range of braces that cater to patients of all ages. Our cutting-edge braces at Imagine Orthodontic Studio are designed to be comfortable and aesthetically pleasing, providing optimal results.
Our selection includes traditional metal braces, which are suitable for both adults and children. With this reliable method, we can effectively address any misalignments and achieve proper dental and jaw alignment.
At our studio, you'll find brackets available in an array of unique and exclusive colors, including blue, black, rainbow, gold, and rose gold. Showcasing your braces with pride has never been easier with our stylish designs.
Wondering if braces are right for you? Reach out and book a complimentary consultation with one of our expert orthodontists if you experience any of the following:
Gaps between your teeth
Crooked or misaligned teeth that protrude from the jawline
Jaw pain throughout the day or during meals
Difficulty chewing or eating due to teeth or jaw misalignment
Visit Our Largo Office Today Or Request A Free Consultation
If you have questions about orthodontic treatment, don't hesitate to get in touch with our office in Largo, FL. You can request a free consultation or come visit us at our convenient Largo location. We're excited to meet you and help improve your smile!